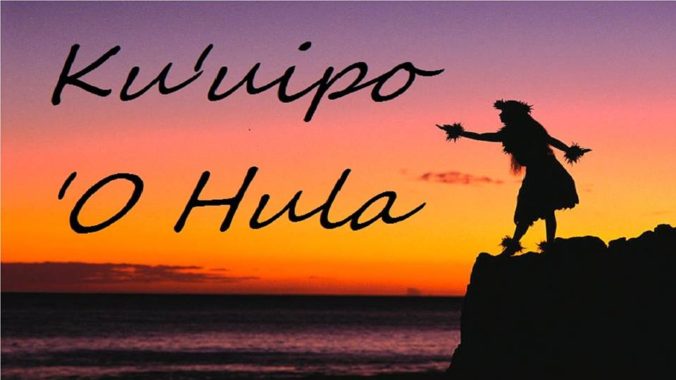 Ku'uipo 'O Hula
Ku'uipo 'O Hula performs a variety of Polynesian dance styles such as Hawai'ian, Tahitian, and Maori under the direction of Kumo Toni.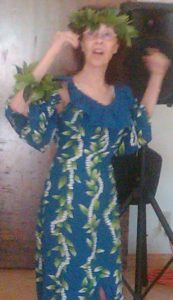 Kumo Toni has been dancing and performing for over 30 years. She has studied Hula on the Islands under a variety of Kumos. Under Kumo Toni, Ku'uipo 'O Hula has danced at many public venues such as the LA and OC County Fairs, city parades, multiple festivals, schools, and plenty of private celebrations.
Our dances will introduce you to the natural beauty of Hula dance that you will find enchanting!  Our experienced dancers take you on a Pacific odyssey from the Old World to the New!
Hula is a dance form that was developed in the Hawaiian Islands by the Polynesians who initially settled there. The hula portrays a visual story for the audience and tells the stories of creation, it's people, it's beautiful nature and more through chants, traditional instruments, and dance.
We have solo and group dancers available for your show's entertainment.
Do you want to dance and perform for a special event?
We offer private classes!!!!
Contact Kumo Toni 310-717-4139 or Nereida La Sirena 562-335-4844
Like us and visit our Facebook page here.
Here are a few pictures of our group:   (click on a picture to make it bigger)
We are an exciting, upbeat + authentic Professional
​Hawaiian – Tahitian Entertainment Company
that provides entertainment for ALL of your special occasions
WE BRING HAWAII TO YOU!
---
We Are Available For:
Lei Greeting Services 
 Weddings, Parties, Luaus, Corporate Events, Resorts,
Holiday Parties, Birthdays, Hawaiian Luau, Beach Party, Anniversaries, Promotions, Retirement, Company Picnics, Conventions, Casinos, Ethnic Events, Fund Raiser, New Year's Eve Parties, Family Reunions, Sporting Events, Children's Party, College Events, Class Reunions, Private Party,
Create a tropical paradise in your own backyard or
get creative and host your party Poolside / Beach-side for a real Hawaiian feel.
---
These are a few of the special dance packages we have available:
Hula Special Package 1 ($310.00)
-one female dancer
-a ukulele performer
-40-45 minutes
-songs and hula dances from Hawaii, Polynesia, and Tahiti
-Audience Participation
-multiple costume changes
-special gift: a lei to the celebrant
-PA Sound System
Hula Special Package 2 ($400.00)
-4 female dancers
-Tahitian dance with glow poi
-45 minutes to an hour of floor show with 6-8 fast numbers
-multiple costume changes
-special gift: lei to the celebrant
-emcee
-audience participation
-PA Sound System
Maori Show Special Package 3 ($450.00)
-2 female dancers and a male Haka performer
-1 ukelele/guitar performer
-45 minutes to an hour floor show with 8-10 fast numbers
-emcee
-Audience Participation
-multiple costume changes
-special gift: lei to the celebrant
-PA Sound System
The glow poi dance with female dancers package add on ($70.00)
This is an add on to any package to have female dancers do the glow poi dance
Additional male or female dancer ($80.00)
This is an add on to any package to add an additional male or female dancer for $80 each.
Kids/School Show Special Package 4 ($350.00)
-about an hour with the teacher and 2 female dancers
-Start out with floor show (about 30 minutes) followed by hula dance lessons for the children or the guests and parents
-school venue consideration with costumes
One man band musician ($130.00)
-Hire the one man band musician to play/sing during cocktail or dinner for one hour
-Pricing within 30 miles round trip from Downey, CA.
-an extra fee will apply for travel beyond 30 miles round trip (call for details).
---
Reserve Your Date Today!
---
After reserving your date, you will receive a phone call from us, within 24 hours; to confirm the date and go over the details. You will receive an invoice from us showing all the details of the event (we use Paypal). 
A deposit of 50% is require before your date is reserved.Full payment is required 72 hours before the date of the event.
---
CANCELLATION POLICY:
Once Ku'uipo 'O Hula  receives your deposit it is non-refundable.
If cancellation is made within 5 days before your scheduled event you will forfeit your deposit and a cancellation fee of an additional $50.00 will apply.
If the cancellation is made within 48 hours of the date of the event, the host is responsible for 100% of the total package price.
Back to the Services page