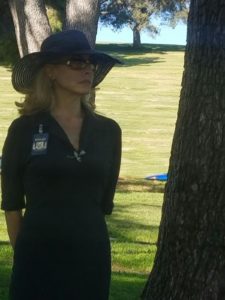 -Weddings
-Baptisms
-Celestial Unifications/last rites
Most of my clients have been clients of mine through my health, lifestyle and/or healing programs.  I find it such a privilege to be included in their deep treasured celebration.
As an Ordained Minister, Huna Shaman, Wiccan Witch and Transformational Energy Healer, we can personalize your Special Occasion to your preference.
Nereida, La Sirena offers pre-vows/wedding counseling, though it isn't mandatory.
Contact Us at 562-335-4844 for more information and pricing.
If you are interested in booking, please pay for the deposit below and contact us
The requested ceremonial date shall be reserved through payment of one half (50%) of the ceremonial coverage costs which include predate personalized preparational services for said ceremony.This contract between Nereida Rojas-Seitz,Celestial Soul Wellness (and any of its employees) and paying client shall not become effective until the initial amount due has been paid. At the time the contract takes effect, Nereida Rojas-Seitz, Celestial Soul Wellness shall reserve the date and time agreed upon, and not make any other reservations or accept any other clients for said date and time. For this reason, in the event that above mentioned client cancels the contract for any reason, all monies paid shall be retained by Nereida Rojas-Seitz, Celestial Soul Wellness in order to offset its loss of business.
Ceremonial Services Deposit ($100.00)
This is the minimum deposit required to reserve CSW for ceremonial services
Back to the Services Page.