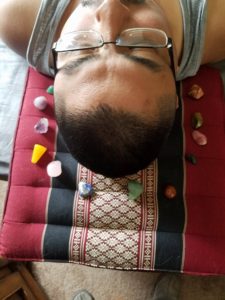 Transformational Energy Healing Services are done via Skype/Phone, add 25.- for In Person *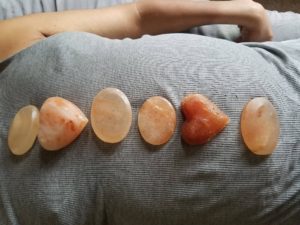 Packages are available. Contact us for details.
Energy Tune Up ($100.00)
Reiki & Cosmic Energy cleansing and balancing of chakras; grounding, crystal healing
In person service ($25.00)
Add this to your cart in order to have the Energy Healing session in person instead of via the Phone or Skype. You must include the Transformational Energy Healing in order for this to be valid.
EFT/TFT ($100.00)
For fears, trauma, unsavoury habits and addictions
Reiki & AC Bars ($100.00)
for Rejuvenation
Be In Inner Peace Energy Overhaul ($100.00)
Combinations of Energy Modalities are used depending on the client's needs
Theta Healing ($100.00)
For removing blocks and obstacles
Past Life Regression Healings ($100.00)
Back to the Services Page
*These statements have not been evaluated by the FDA. This product is not intended to diagnose, treat, cure or prevent any disease. Information on this site is provided for informational purposes only, it is not meant to substitute medical advice provided by your physician or any other medical professional. You should not use the information contained on this site for diagnosing or treating a health problem, disease, or prescribing any medication. Please read product label before use. Best results are only achieved when combined with diet and exercise program. Results not typical for any or all claims.